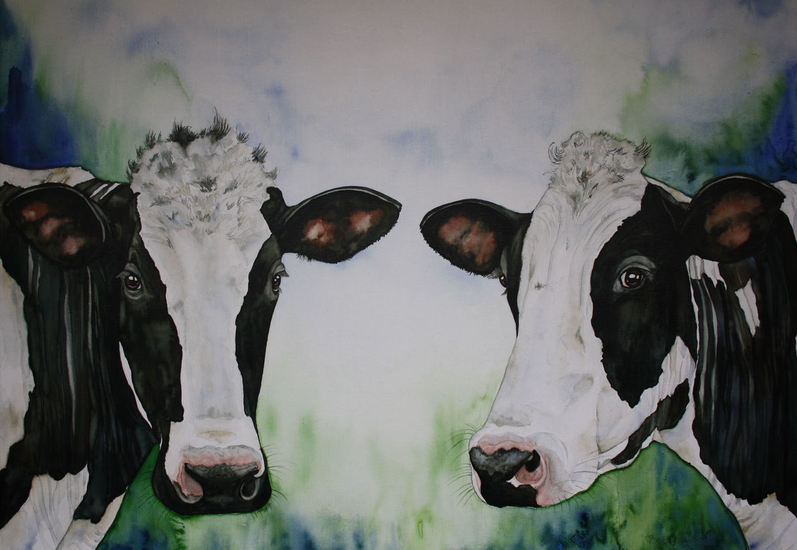 50 x 70 cm, © 2010, sold
Two-dimensional | Painting | Water colour
Every Cow has a dearest friend where she loves to hang out with or lay beside in the stables. So are these two. Small white and Geertje 65 having a conversation. Black Canadian Holsteiners. It's the second time I used these two cows, but now on canvas. Watercolour painted by special technique on canvas.